addresses:
KiddyPlugs GmbH
Daubringer St. 25
35460 Staufenberg
Shop Information:
Managing Director: Clemens Drozella
Commercial Register No. HRB 9162
Registration court casting
Contact:
Hotline: 0800 5 236 236 (free of charge from the mobile and German fixed network)
int.Tel: +49 (0) 176 346 90 308 (cell phone tariff)
E-mail address: kontakt @ kinder-gehoerschutz.de
VAT identification number acc. §27a UStG:
DE 313043420
VAT no:
Tax ID: 020 237 51239, tax office casting
Responsible for content according to § 18 MStV:
Contact person: Clemens Drozella
Dispute resolution (platform):
Platform of the European Commission for Online Dispute Resolution: https://ec.europa.eu/consumers/odr
We are neither obliged nor willing to participate in a dispute settlement procedure before a consumer-enforcement agency.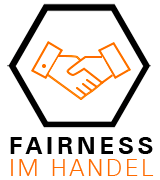 Member of the "Fairness in Retail" initiative.
Information about the initiative: fairness-im-handel.de
Image sources / Copyright Note:
All product images used with friendly permission of the respective manufacturer
More pictures for the design and presentation of our webshops:
Source: Fotolia.com
Fotolia ID 75702088 Painted children's hands © S.Kobold
Fotolia ID 81367446 enrollment joy children schoolchildren © drubig-photo
Fotolia ID 66831582 Free © himself100
Fotolia ID 52360858 Nature Glow_Bokeh and sun ... © Fons Laure
Fotolia ID 43700065 logo creature 2 © oxium
Fotolia ID 70461815 autumn background © Alina G
Fotolia ID 92959885 Christmas © Alena Ozerova
Fotolia ID 76006817 Children with streamers and confetti © S.Kobold
Fotolia ID 142496895 School © BillionPhotos.com
Fotolia ID 114079008 baby girl wearing pink ear defenders © Chris Brignell
Fotolia ID 39313558 Glossy button black - green electricity © kebox
Fotolia ID 109449418 Blue Line Ecommerce Icons © davooda
Fotolia ID 113442001 Secure SSL website icon. © TheModernCanvas
Fotolia ID 195061013 Confident female student with books © stokkete
Fotolia ID 144153949 Airplane flying above clouds © phive2015
Fotolia ID 157552576 little girl swimming in swimming pool © yanlev
Fotolia ID 165047025 Happy couple sleeping together on a bed © Antonioguillem
Fotolia ID 193053946 Satisfied motorbiker gesturing thumbs up © Antonioguillem
Fotolia DI 142515887 crowd at concert - summer music festival © Melinda Nagy
Fotolia ID 58974079 Happiness football player after goal © Andrii IURLOV
Fotolia ID 75702088 Painted children's hands © S.Kobold
Fotolia ID 81367446 enrollment joy children schoolchildren © drubig-photo
Fotolia ID 66831582 Free © himself100
Fotolia ID 52360858 Nature Glow_Bokeh and sun ... © Fons Laure
Fotolia ID 43700065 logo creature 2 © oxium
Fotolia ID 76006817 Children with streamers and confetti © S.Kobold
Fotolia ID 142496895 School © BillionPhotos.com
Fotolia ID 114079008 baby girl wearing pink ear defenders © Chris Brignell
Fotolia ID 109449418 Blue Line Ecommerce Icons © davooda
Fotolia ID 113442001 Secure SSL website icon. © TheModernCanvas
Fotolia ID 132798005 Secure connection icon © vladwel